In Ballsbridge, boiler repairs and services are provided by qualified, experienced and competent staff from Dublin Plumbing Services – conveniently situated close by.
Boiler Services offered: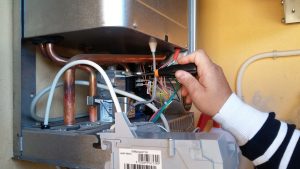 Oil- and gas Boiler Upgrades.
Oil- and gas Boiler Set-up Inspections.
Power Flushing.
High Efficiency Condensing Oil Boiler.
Heating Controls Installation and Upgrade.
Oil- and gas Boiler Replacements.
Oil- and gas Boiler Installations.
Oil- and gas Boiler Service and Maintenance.
Oil- and gas Boiler Repair
Regardless of whether you make use of a gas boiler or oil boiler, and regardless of what the size of the installation might be (domestic, commercial or industrial), the central heating unit remains a rather expensive part of your heat distribution system.
As such, it is – for most people – imperative to spend money on it wisely. As such, you rely on professional advice about when it should be serviced, when it can be repaired, when it can be upgraded, and when it is time for a new installation.
As a rule of thumb, all manufacturers of boiler equipment agree that it is wise to service your unit at least once every year.
Access to professional plumbing and heating advice can also help you to reduce your energy bill – for instance when it comes to using energy efficient heating controls, and when you need to have a power flush done to ensure the maximum possible circulation capacity in the pipes of your heat distribution system.
Of course, this advice can be obtained at any time convenient to you – free of charge. Please call us on the appropriate telephone number above, and get a no-obligation quote.
Lastly, when doing boiler service and repairs in Ballsbridge, we understand that we have to minimise the negative impact on your personal schedule and/or business operations. As such, we dispatch staff promptly, and our strict company policy ensures that any mess created while working, including removed parts and wrappings of new parts, be cleaned up before they leave.
So – give us a call on the most convenient number from the list below, or use the emergency telephone number – and help can soon be on its way.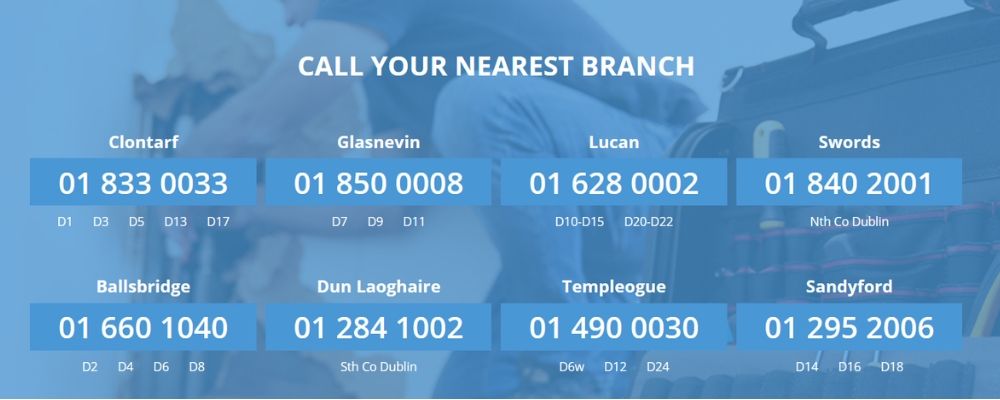 Services supplied by a satellite branch of Dublin Plumbing Services.